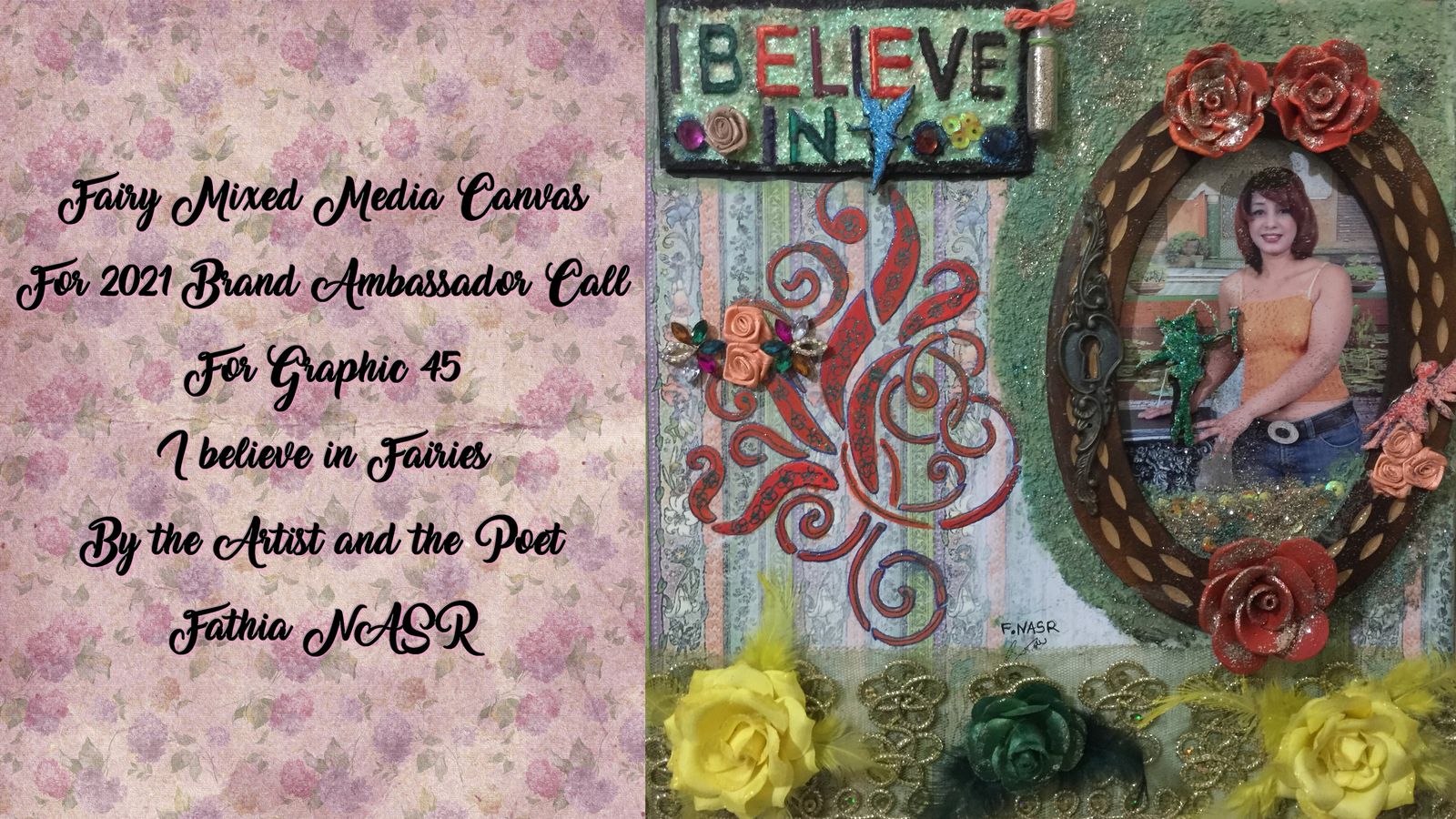 Hi crafty friends and Artists!
Who wouldn't want a touch of Fairy Dust in their lives? With whimsical images of fairies and florals. Today I present you fairy mixed media canvas for @Graphic45, using one High quality double-sided Graphic 45 Fairie Dust paper "Daisy chain". You will love the stunning colours and delicate imagery this fairy mixed media canvas that measures Artgeo 30cm x 30cm (12" x 12") , signed by the artist.
With my signature style, I made this piece using scrapbook paper Graphic45, texture paste, texture gesso, texture stencil, tree chip board fairy with embossing technique, glitters, sequins, rhinestones, a metal key, paper and clay flowers, pearly microbeads, and acrylic paints...and more.
This video tutorial is my first Graphic 45 fairy mixed media canvas, but I can asure you, there will be many more to come in the next days.
Don't forget to like comment and subscribe to my channel, I will post more fairy and fantastic videos soon. Come join me to my social networks and you'll leave believing in the magic of fairies!
You can follow me by following these links below:
Site web: http://ile-des-poetes.over-blog.com/
Instagram: https://www.instagram.com/fathianasr/​​
Facebook: https://www.facebook.com/fathianasrartscrapbooking/​​
Etsy shop : https://www.etsy.com/fr/shop/FathiaNasrArtScrap/​​
Twitter: https://twitter.com/fathianasr/​​
Pinterest :https://www.pinterest.fr/FathiaNasrArtScrap/​​
Linkedin: https://www.linkedin.com/in/fathianasr/​
Tumblr: https://fathianasr.tumblr.com/​
#G45BACall2021​@ Graphic45
Don't forget to subscribe to our Channel YouTube and click the bell to be the first notified of our new content.